Gut Health (Your Microbiome)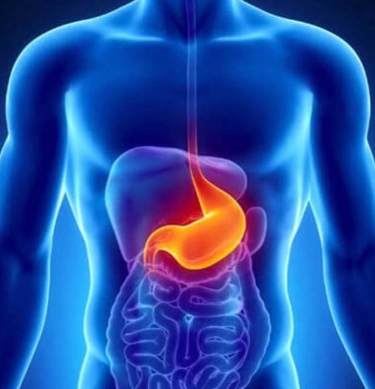 For decades, nutritional supplements have helped people target different body systems; however, these solutions have not adequately addressed what is now understood to be at the core of overall health.
Recent scientific discoveries have uncovered a fascinating ecosystem within each of us called the microbiome. This complex network of bacteria, fungi, and microflora reside primarily in the gut and impact the health of virtually every system in the human body. The microbiome accounts for 90% of the cells that create YOU. These cells can work for you or against you.
Working with scientists, researchers, and medical doctors has created carefully engineered proprietary solutions to improve the way you feel and function. Recently, exciting scientific discoveries have led the scientific team to focus on the human microbiome as the gateway to unlocking your Elite Health.
As a good gardener will provide care for the whole plant including the roots. Your body is no different.
Target the roots of your health with our nutritional Purify program. Comprised of powerful, patent-pending products, Purify has been clinically validated to give your microbiome the kick start it needs to fuel human performance. The primary objective of this program is to begin microbiome purification, in conjunction with a nutritious diet of proteins and vegetables. With the reduced consumption of simple carbohydrates and sugars, your microbiome will be better empowered by the healthy nutrition that stimulates optimal performance.
After completing the 21 day nutritional Purify Program, your body will be prepared to utilize our array of potent, targeted, top-quality health solutions.
These unique solutions are comprised of complete product systems that are tailored to your specific needs: weight management, heart health, fitness, immune support, skin care, and microbiome maintenance. It is through these products that you will find the long-term health enhancement you seek to live a vibrant life. Once you've identified the area(s) of your health that need improvement.
Every individual is at a unique starting point as they strive for Elite Health, but one thing is certain: our 21 day nutrional Elite Health solution makes uncovering the truest you attainable. Elite Health is the pinnacle of wellness, where age does not dictate ability. Scientifically, Elite Health is optimal metabolic function, the state in which all body systems are performing efficiently, which gives you the energy to see more, do more, and be more, no matter what stage of life you're in. Elite Health is stepping into every new decade with new ambition. It is the freedom to live without limitation, and it's through a healthy mind and body that this freedom is realized.
First Consultation?
Your first consultation involves coming to talk to me about your health needs and also taking a free lifestyle analysis. The analysis shows you where your problem areas are and what your body needs to work on. The lifestyle analysis is completed with no pressure to begin the 21 day Nutritional Program at that time or in the future. Check out my facebook page for futher information and other peoples successes.
You are supported throughout the 21 day Program by myself via telephone and my fellow colleagues via a whatsapp group who are at varying stages of their journey and are of great support.
Do you have long term heath issues and feel as if you have come to the end of the road? The 21 day Nutritional Purify Program may help with:
Auto-Immune System Issues
Hormone Balance
Managing Menopause
Enhancing Sports Performance
Reducing recovery times
Imporving enery levels
Sleeping Better
Improving Digestion
Reducing aches and pains
Manging weight better
Beating food craving
Boosting imuunity
Feeling younger and happier
Once you have completed you 21 day Purify Program we have a review and decide upon the next course of action.
Therapist: